"I'd love to write a book someday," my friend tells me. "Yeah, me too," says another friend. I have heard this same story from so many different people! When I ask them what's holding them back, the answer is always the same: "I don't have the time." Which makes me wonder if they really want to write their book.
So, when will you have the time? Are you going to wait until you retire before you write your book? Do you really want to wait that long? The truth is, you do have time: you just need to make writing your book a priority. Here, I'm going to show you 3 steps to write your book quickly.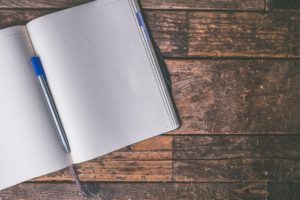 1. Commit to writing every day
Do you watch TV? Can you cut out 30 minutes or even an hour of TV and write instead? The truth is, we all have the same amount of time – it's what we prioritize that makes a difference. If you really want to write your book, you will be able to find the time. If you write for just 30 minutes a day, you'll have your book written before you know it!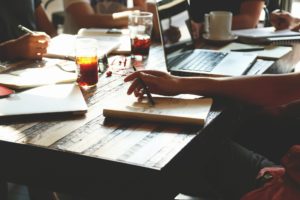 2. Find a Writer's Group to Hold You Accountable
Second, find people to motivate you. Join a local writer's group, or join one on Facebook. Share your wins, and ask for help or support when you get stuck. If you're not sure how to word a particular sentence, or need to know if your meaning is clear, a writer's group can help! Maybe you just need to vent that your partner/children/pets won't leave you alone during your writing time – your writer's group will understand.
3. Set a Completion Date
Third, commit to finishing your book. Set a goal and reward yourself. If your goal is to write your book before the end of 2018, how will you celebrate when it's done? Envision that success. On days when you don't want to write, use that vision to keep you moving forward.
Having a date in mind will also let you know how much writing you need to do each day. If your goal is to write a 25-chapter novel, and you want to finish your book in a month, you need to write a chapter a day. 30 minutes may not be enough time, so you will need to plan to write for an hour or two every day, depending on your writing speed.
These three small changes will have a powerful impact on your writing. Now stop browsing the Internet and get to work!
<div class="_form_5″></div><script src="https://kateallysoncreative.activehosted.com/f/embed.php?id=5″ type="text/javascript" charset="utf-8″></script>