The other day, I posed the question: What is stopping you from creating an online course? The most popular response was "I don't have time."
Look, I get it. You have client work, you need to write new blog posts, you're busy promoting yourself on social media…oh, not to mention that your family would like to see you at some point. How can you make time to create online courses amidst this chaos?
I have good news and bad news. The good news is that creating an online course will actually SAVE you time down the road. I know you don't believe me, but keep reading!
5 Ways Creating an Online Course Will Save You Time
1.  Earn Passive Income
After you create your course, most of your work is done. You may need to check in with your students from time to time, but most of your time will be spent doing other things…all while your online course can continue to earn money. You will literally be earning money while you sleep!
Since your course will earn money on autopilot, you'll have more time to do the things you love while earning the same amount of money. You can take on fewer clients without fear of bankruptcy. Imagine having more time to do the things you love to do!
Not all courses reach this step. It's important that you have a solid course with great content, a topic people are interested in, and a strategic marketing plan. Guess what? With 30 Days to Launch, you'll do all of that in 30 days!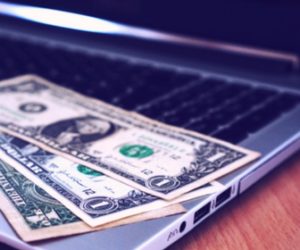 2. Your Clients Will Come to You
Before I launched my first course, I was constantly prospecting for clients. I spent 1-3 hours every day searching for potential jobs, communicating with prospective clients, and promoting my services on social media. Yet I was never fully booked.
Fast forward to today. I am currently fully booked with clients. I spend about 15-30 minutes 3 days a week doing the same activities that used to take me hours. Why the change?
When I launched my course, people began to recognize my name. They saw me as an expert, and recommended my services to their friends. Even people that never took my course and didn't know me said, "Kate Parsons is the online course expert!" I get several emails every week from people who WANT to work with me.
Imagine how it will feel when your inbox starts filling up with emails from your ideal clients!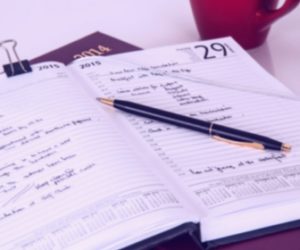 3. You Can Easily Impress Your Prospects with Your Dedication and Expertise
Many times I hear from clients that they have a hard time trusting those who provide virtual services because of a past bad experience. "How do I know that this person really does what she says she does?" Showing your prospect a sample of your online course can dispel these doubts. Your course shows off your expertise and proves that you have a strong work ethic, two things that your prospect wants to know before they sign the contract.
Without the online course, you have to spend time convincing your client that you have a strong work ethic (you won't just take the money and run) and that you have the expertise to provide the desired results. You can show samples and testimonials, but even then, the client may be skeptical – they have no way of knowing if you made up those testimonials, or if those samples really represent your work. Showing off your online course makes this process much easier!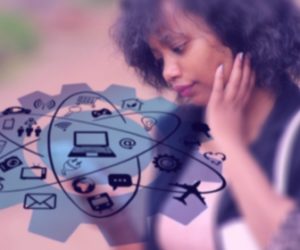 4. You'll Become a More Efficient Worker
Creating an online course is a lot of work. You will quickly learn how to do different tasks in the most efficient way. Before I created my online course, I would try to do ten different things in a day, then do another ten things the next day, etc. But when I started working on my course I soon realized that I needed a better system, so I moved to batching my tasks and learned what type of tasks are good for different days and times of day.
When I started, I would create one slideshow, then create the video, then edit the video, then upload the video, and repeat the process with the next lesson. Now I make several slideshows at a time, record all the videos at one time, and then upload all the material. This is just one example of how creating my course has given me insight into how productive people get everything done.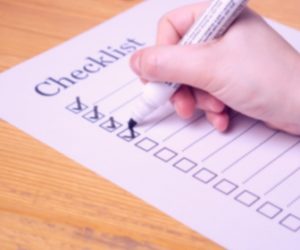 5. More Income Means More Help
You launched your online course. Congratulations! Soon your course will start to make money, as discussed in the first section. But more money doesn't just mean that you can take on fewer clients – it also means that you can hire your own assistant(s) to do the tasks that you dislike or do not have the skills for. Hiring skilled assistants, especially those with a gift for marketing, can also increase your profits even more!
Once again, you will be making more money. You won't need to take on as many clients, you can hire an assistant to do the tasks you dislike, and you can hire a marketing guru to make your course even more profitable. Then the cycle continues: you're now making even more money, so you can have even fewer clients or hire a second assistant to free up your own time.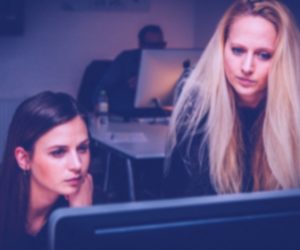 So, now for the bad news, and I'm going to be totally honest here. Creating an online course does require a significant time investment at first. Also, many online courses flop, leaving the creator with…nothing.
But that won't be you! First, download my 10 Simple Steps to Create Your Course Guide. Use the 10 steps to guide you as you create your first course!
Second, commit to working on your course at a specific time every day. 30 minutes to an hour is ideal, but even if you can only take 15 minutes, do it! Before you know it, you'll be ready to launch!
Please share, follow, and like us: